Why Choose Silicone Baby Products?
Silicone has become one of the most commonly used materials for baby products because it has so many excellent properties that it can replace other baby products. First of all, it has reached food grade in material. It will not be unsuitable for skin contact with babies. The soft material will not hurt the skin and can be used for various functions such as anti-fall. Judging from the current trend, silicone baby products on the market are gradually entering thousands of households. In the future, the items that accompany every baby's growth will also be mainly made of silicone. Silicone baby products have the following advantages:
Melikey Wholesale Silicone Baby Products
The core element of silicone baby products is its safety. High-quality baby products must use safe and environmentally friendly raw materials, non-toxic, tasteless, and harmless to the human body. We believe that all mothers want to use quality baby products for their babies.
Melikey Silicone is a professional manufacturer of silicone baby products. Our silicone baby products are made of food-grade high-quality silicone materials, which are safe and environmentally friendly, non-toxic and harmless, and give babies and mothers a sense of security. We provide OEM and ODM services to silicone baby brands, distributors, wholesalers, retail chains, gift shops and product development companies all over the world.
Our main silicone baby products include: silicone baby bibs, silicone baby plates, silicone baby bowls, silicone baby placemats, silicone baby cups, silicone baby forks and spoons, silicone baby teethers, silicone baby beads, silicone baby toys.
Silicone Baby Bowl with suction is designed to be connected to almost any smooth surface, providing parents with a convenient and worry-free way to allow growing children to practice eating on their own without worrying about messing up the floor.
Our silicone baby bowl is food grade silicone material, it's safe and non-toxic. Our baby bowls can be used in microwaves and dishwashers.
 When it comes to our silicone suction toddler plate, we only use non-toxic, BPA-free silicone! 
The silicone toddler plate with lid is a durable and fun colorful children's tableware. The durable scratch-resistant design has high sides and can put food on the silicone divided toddler plates to help children who learn to eat independently.
After finishing, just put the silicone suction plate into the dishwasher to easily clean it.
Our training cup is made of soft silicone, free of BPA-, BPS-, PV-, phthalates, lead and latex, which helps protect the baby's developing teeth while providing anti-slip Handle to make oral movement more successful. 
The newborn training cup is reusable and easy to clean. 
Our range of wholesale silicone baby cup is available in a variety of attractive designs, with something to suit every child.
Food grade silicone material, BPA free, safe and non-toxic. The baby's delicate skin needs adequate protection. Our feeding bibs are super soft and skin-friendly.
Each bib has 4 adjustable snaps, which is convenient for parents to put on and take off easily, and it is difficult for babies to release. Our parents can adjust the size accordingly.
Our silicone baby fork and spoon set is made of 100% BPA and chemical free, making them perfect for feeding your baby.
The soft silicone tip protects baby's sensitive gums and new teeth so you and your little one can enjoy meal time!
Let your little one begin to explore food and learn to eat independently with our silicone baby spoons and forks. 
If you're looking for a baby feeding set that makes mealtime a breeze, look no further than our baby feeding sets. Made of high quality food grade silicone!
These sets are durable enough to be used in the dishwasher and microwave. Built-in suction cups on bowls and plates ensure they are securely attached to a highchair tray or dining table.Dividers on the plate allow little ones to easily grab food with the included silicone feeding spoon.
Whether you're in the middle of the "lie on the floor" stage or beyond, our baby dinnerware sets are sure to make mealtimes more enjoyable for all involved.
Best Teether For Baby are made of food grade silicone, soft and suitable for baby bites. Also, the silicone material makes it durable and more flexible to bite and massage your baby's teeth perfectly.
Not only can it be used as a teether to soothe your baby's teeth and gums, but it can also be used as a toy for your baby to play and chew on.
Combined with the soothing and training of little hands, fingers, gums and teeth, the uneven surface of the Melikey baby teether can effectively stimulate your baby's sense of touch and color.
Chewbeads wholesale,100% BPA-free silicone beads, safe and reliable,Which will not harm your baby's skin.They are soft silicone, do not contain any harmful chemicals, and do not contain lead.  
High-quality chewable silicone beads. Stimulate visual, motor and sensory development.DIY jewelry accessories can be used to make various baby teething toys such as silicone teething bracelets, silicone teething necklaces, pacifier clips, rattle,teething ring etc. 
The pacifier clip is very soft to the touch, washable and durable, and will not damage your baby's clothes. They can be connected to various pacifiers and they are also very suitable for teething toys.
The surface of the pacifier clip is beaded and soft texture, and help baby relieve teeth pain. We support customized personalized pacifier chain, Various exquisite packaging.
Soft baby stacking toys, best stacking matching building block nesting toys, specially designed for babies, suitable for children's hands, suitable for babies to pick up and stack. C
ompared to wooden stacking rings, silicone ring stacker reassures parents.
The lack of sharp edges means you don't need to worry about bumps and bangs.
Wouldn't you like to perfect your designs?
The production process of silicone baby products is quite special. It is molded at a high temperature of about 190°C by high-temperature compression molding. We provide customized services from compression molds and injection molds to products according to customers' drawings and designs. Color, size and shape can be customized according to customer requirements. We are also happy to provide prototypes for validation prior to mass production.
Custom Wholesale Silicone Baby Products

Customized service
You can customize the color, printing, LOGO, pattern and packaging of silicone products according to your needs. We have our own printing department, assembly department, production department and quality inspection department. We are very professional in the manufacture of silicone baby products. We have a complete production process and strict quality control system, so we can ensure that the products meet your requirements.
Safety material
All the raw materials we use are 100% food grade silicone, babies can chew with confidence! It is also BPA free and does not contain any other chemicals that are harmful to the body. We can provide multiple safety test certifications for silicone raw materials.
Wholesale products
We are a baby silicone products factory. Most of the products come from our professional design team, and the product molds are designed by our mold department. You can wholesale these products at low ex-factory prices without additional tooling costs. Our factory has multiple production lines, the product inventory is guaranteed, and the delivery time is stable.
Why Choose Us As Your Silicone Baby Products In China
At Melikey, we offer quality assurance to give you peace of mind knowing all about the raw materials, procedures and safety standards used to manufacture baby food set under your brand. All silicone baby products produced by our unit undergo rigorous quality checks at all stages of production. These include raw material inspection, quality supervision, processing supervision, internal process audits and an ISO 9001:2015 certification system.
By offering BPA-free silicone baby products wholesale, Melikey ensures a range of silicone baby products that are completely safe for babies and free of harmful chemicals. Our silicone baby products are tested by various international safety standards, and the quality is absolutely guaranteed.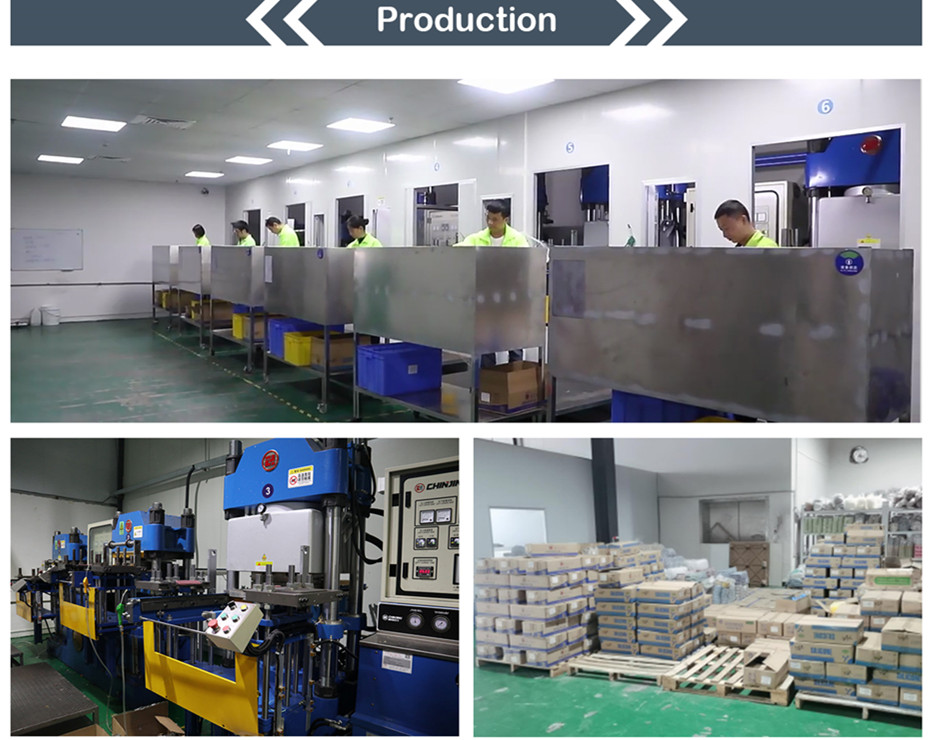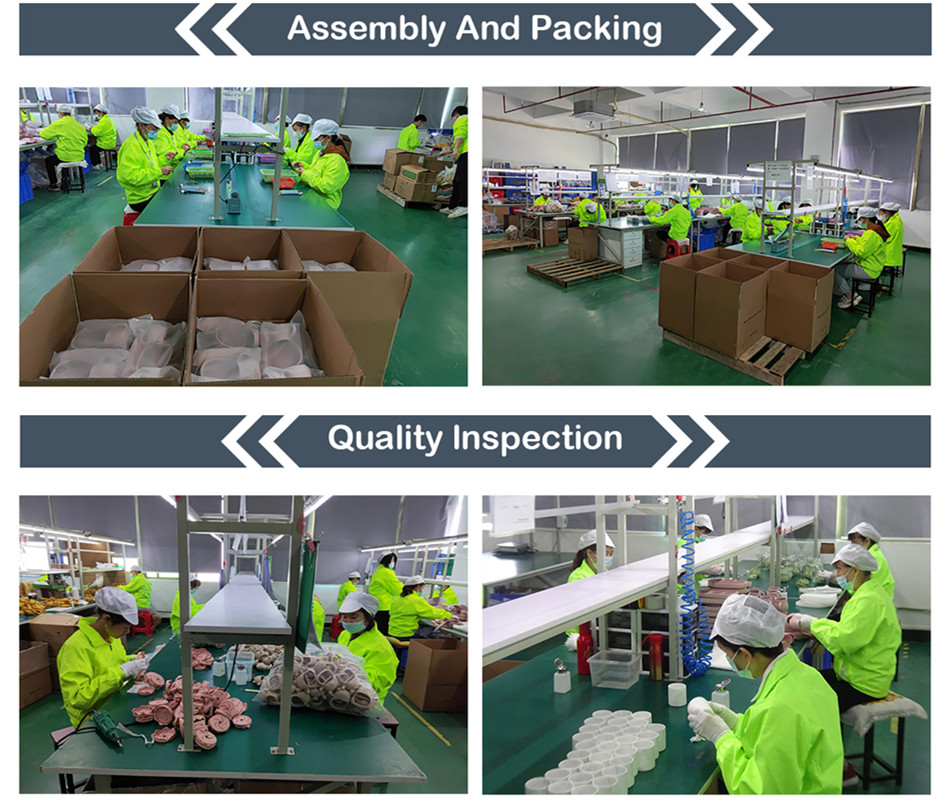 As a professional manufacturer for silicone baby products, our factory have passed latest ISO9001:2015, CE, SGS, FDA certificates.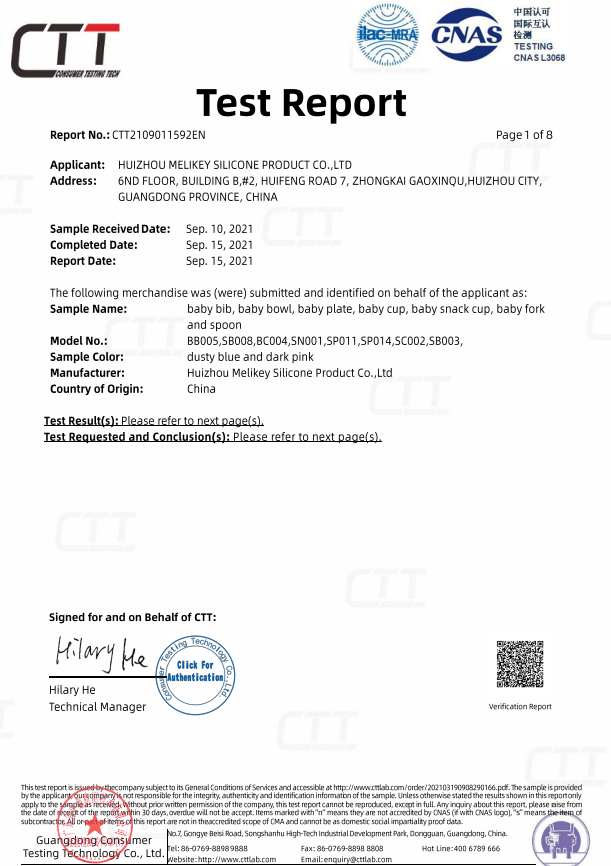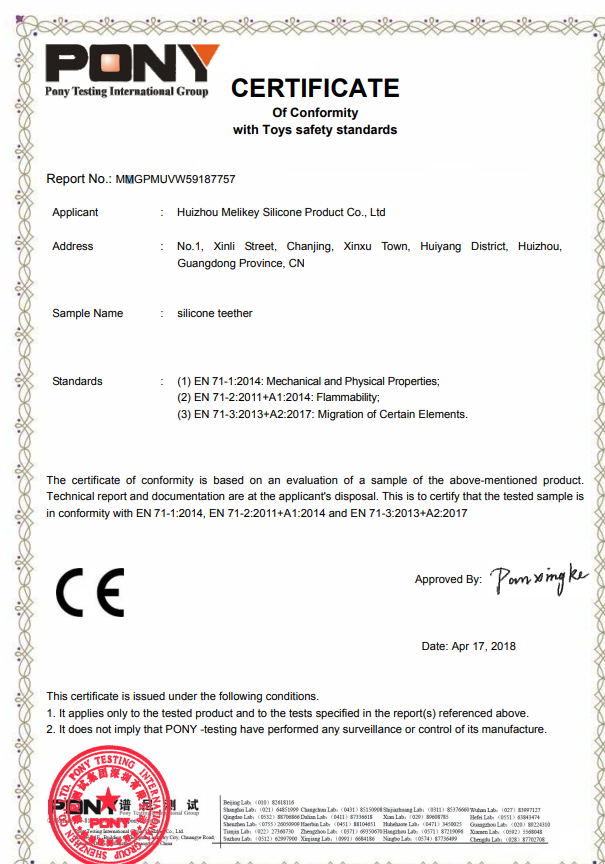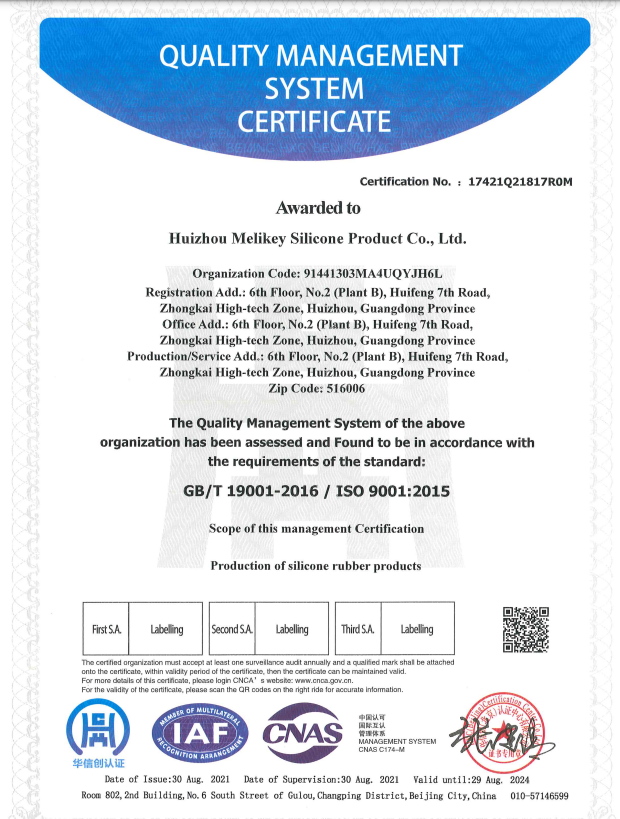 Frequently Asked Questions About Baby Feeding Sets
Yes, you can. Like ours, the current stock sample is free of charge, but the freight would be in your account.
Our products are made of 100% food grade silicone material. All the materials that we used can pass FDA, LFGB, etc. Can offer the Material certification report.
Yes, we are a silicone baby products manufacturer. We have professional experience for 10+ years. 
Yes, We have professional R&D team, and we can offer the OEM/ODM service. 
2D,3D drawing, and the specific requirement.
Our MOQ would be around 500-1000 PCS. Depending on the specific requirements of the product.
Customers will need to pay for a mold if you have a custom design. And the mold will belong to the customer.
Yes. Sample mold only could use for sample making. When you need to run for mass production, a mass production mold is requested.
For bulk orders we ship it by sea or by air, For small orders, we ship by DHL, FedEx, TNT, or UPS
Usually 15~20 days, the specific time depends on your order.
Are you looking for the perfect replacement for plastic or steel appliances? Available in a variety of materials including rubber, wood and glass. But there's a reason silicone chewables should be on your list. 
What makes silicone baby feeding set the best feeding product for babies or toddlers? Learn about their benefits
Many parents are a little overwhelmed with baby dinnerware. The use of baby dinnerware by infants and young children is a concern. So we'll answer some of the most frequently asked questions about silicone baby tableware.
A baby bib is a piece of clothing worn by a newborn or toddler that your child wears from the neck down and covers the chest to protect their delicate skin from food, spit up and drool. Every baby needs to wear a bib at some point.
When your child enters toddlerhood, whether he's breastfeeding or bottle feeding, he needs to start transitioning to baby sippy cups as early as possible. You can introduce sippy cups at six months of age, which is the ideal time. However, most parents introduce sippy cups or straws at 12 months of age. One way to determine when to transition from a bottle to a sippy cup is to look for signs of readiness. Including if they can sit without support, can hold the bottle and pour it to drink on its own, or if they show interest by reaching for your glass.
Most experts recommend introducing baby spoons and forks between 10 and 12 months, because your almost toddler starts to show signs of interest. It's a good idea to let your child use a spoon from an early age. 
Parents and adults must pay attention to and sensitively understand the needs of babies. In addition, they need to observe and explain the baby's body language so that the baby can feel comfortable. Using the right things for them, we can certainly take care of them better. Baby feeding bowls can reduce the mess on the dining table, and choosing a baby feeding bowl that suits your baby will definitely make it easy to feed them. We believe our professional recommendation will give you more choices and inspiration.
 Want to promote self-feeding for babies, but don't like cleaning up huge mess? How to make feeding time the happiest part of your baby's day? Baby plates help your baby feed easily. Here are the reasons why babies benefit when you use baby plates.
Melikey food grade silicone beads are very suitable for babies, toddlers and adults. You can mix and match beads in bulk and create different jewelry patterns to design your own bracelets and necklaces for use as teether or fashionable jewelry.
The general method of cleaning the pacifier clip is: rinse with mild soapy water.
100% safety certification-non-toxic, free of BPA, phthalates, cadmium and lead.
Soft and chewable-made of high-quality food-grade silicone teether, soft and chewy. Helps soothe baby's gums.
Your child will love to build and remove stacks from the tower. This educational colored tower is an ideal gift for any child called a baby stacking toy. 
As China is the largest exporter of consumer goods, Chinese wholesale baby dinnerware for the vast majority of global wholesalers. So I divided wholesalers into Chinese wholesalers and non-Chinese wholesalers, and listed their differences, advantages and disadvantages respectively.
If you want to buy silicone baby products for young children, please contact us for a list of the best silicone baby products options for its practicality, versatility and durability.