Baby Feeding Sets
When your baby graduates from liquid to solid, it doesn't seem like there are enough bowls to move around.
The Melikey Baby Feeding Set is the perfect set to get your baby started on solid food. The toddler dining set includes a silicone bowl, silicone dinner plate, silicone fork and spoon, silicone baby cup and silicone baby bib. Products are made from BPA and phthalate free materials. Choose from rainbow, dinosaur, elephant and more feeding childrens dinnerware sets, or freely choose from all our best baby dinnerware

Baby Feeding Sets
» Food Grade 
» Support Customization
» Complete Certificate
» One-stop Service
Best Baby Feeding Sets Manufacturer Wholesale In China
Baby tableware will come in handy when you first introduce your little one to solid food. They are also very helpful in helping babies develop self-feeding skills and other fine motor skills. Baby feeding kit is usually made of food-grade materials that are safe for babies, designed to reduce mess and spillage during the baby's meal time.
  In 2016, we established our own factory in Huizhou, China to produce high-quality baby dining set. We wholesale and export baby tableware to countries all over the world, with low prices, complete supply chains and fast transportation. With continuous investment in production facilities and technology, we have now developed into a leading manufacturer and wholesaler of infant feeding set in China.
  We have more than 12 years of experience in manufacturing silicone toddler tableware set molds and producing silicone silicone weaning sets. Melikey produces various styles of baby feeding gift set, including silicone baby feeding set, baby bibs, baby bowls, baby plates, baby cups, etc.
  With more than 6 years of experience in the field of baby first eating set, we have a better understanding of baby weaning dinner set, the processing of silicone baby utensils and the trade rules between countries. Therefore, we are your best silicone wholesale manufacturer of infant feeding set in China. Today, we are very honored to be able to cooperate with customers all over the world.
Couldn't find what you looking for?
Generally, there are stocks of common baby feeding sets or raw materials in our warehouse. But if you have special demand, we also provide customization service. We also accept OEM/ODM. We could print your logo or brand name on the baby tableware bodies and color boxes.
Introducing the ultimate solution for parents looking for the best options for safe and fun mealtime experiences for your little ones - the baby feeding set! This set of non-toxic baby feeding utensils is a must-have for every family.
Melikey baby dinnerware set is designed to make mealtime enjoyable for both the parents and the baby. The set features a variety of baby utensils set that are made from only the highest quality, non-toxic materials. The baby silicone tableware set contains small bowls and plates that allow for perfect portions of food for your baby. The set is beautifully designed in a range of colors that can easily be mixed and matched to your preference.
With our baby first feeding set, you can be sure that your baby will have a healthy and safe mealtime experience. Our silicone baby tableware has been designed to be soft, yet durable and perfect for baby's developing teeth. Our baby silicone feeding set is also non-toxic and free from any harmful substances or chemicals - this ensures that your baby is protected and healthy from start to finish.
The best baby dinner set is one that is designed to make mealtime fun for your baby, as well as easy for you. Our baby dinnerware set features a range of utensils that are perfect for every stage of your baby's development - from their first bites to learning how to use a spoon and fork. The baby feeding set is an investment in your baby's health and wellbeing, and you can be sure that it will last for years to come.
Melikey baby feeding set features a variety of non-toxic baby feeding utensils that are perfect for your little ones. With the best baby dinner set, you can be sure that your baby will have a safe and enjoyable mealtime experience. This baby utensils set is made from high-quality materials that ensure your baby's safety and health. Order our baby silicone tableware set today and give your baby the best start to their mealtime journey.
Features of Baby Feeding Set
SELF-FEEDING - Our silicone baby feeding set is perfect for babies learning to feed themselves. The size of the sucker is perfect for toddlers. The powerful suction base ensures the dishes stay in place - even for the most aggressive toddlers. Perfect for use on a high chair tray or table. The straight side allows the kids to swoosh into the plate with less mess.
SAFE TO USE - Silicone does not contain any petroleum-based plastics or toxic chemicals found in plastics. Our grips are made of 100% food-safe silicone, BPA, PVC, phthalates and lead free.
CONVENIENT - Silicone can withstand low and high temperatures and is easily transferred from the refrigerator or freezer to the oven or microwave. Oven safe up to 400 degrees. Top rack dishwasher safe.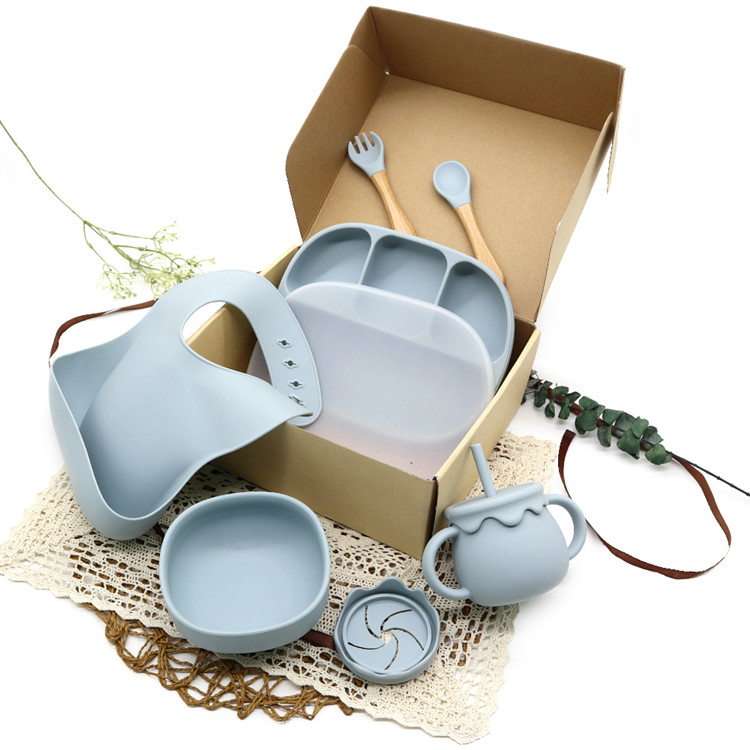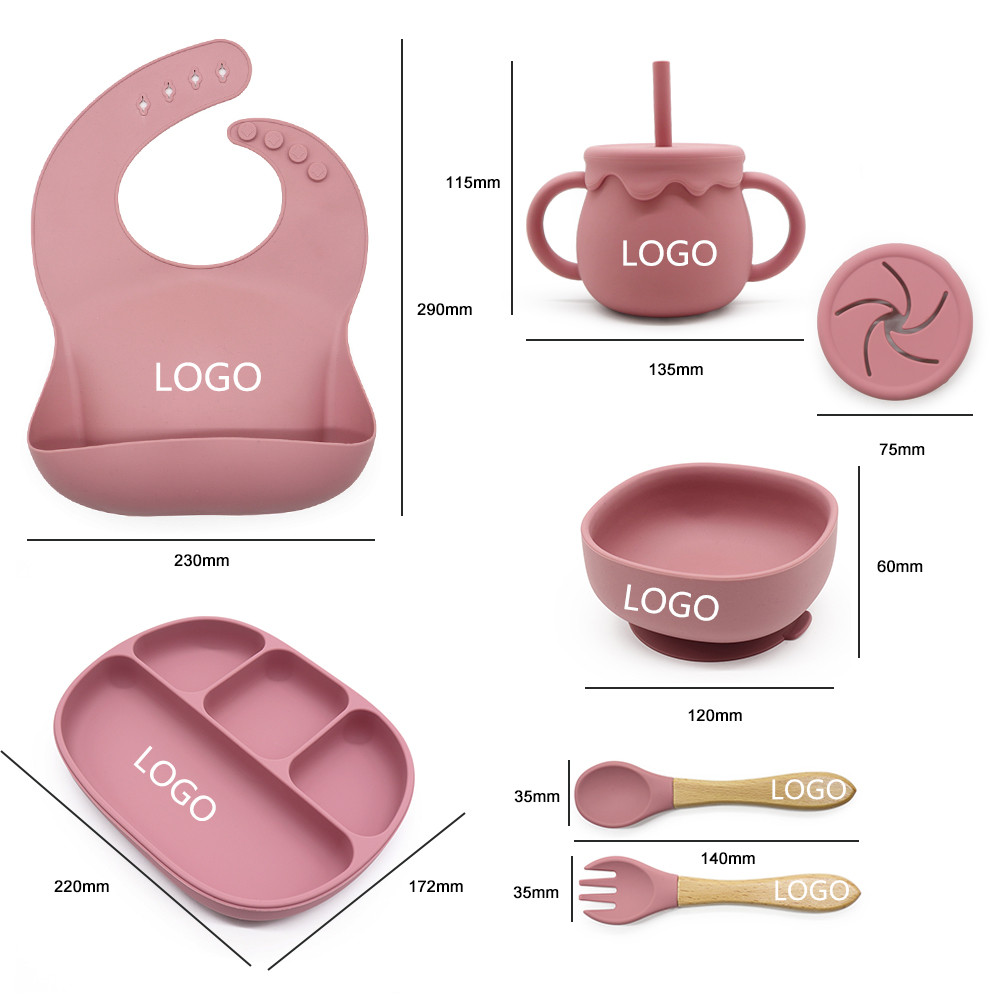 Custom Wholesale Silicone Baby Feeding Set
We have a professional R & D team. We can accept O E M and O D M.  Our team has full experience in customized projects, including colors, packages, logos etc. This custom logo is divided into silk screen logo and laser logo. The craftsmanship and effect are different, and they all have different MOQs. We have our own customized machines, mass production, to escort you to develop your brand.
Why Choose Us As Your Baby Feeding Sets Supplier In China
At Melikey, we offer quality assurance to give you peace of mind knowing all about the raw materials, procedures and safety standards used to manufacture baby food set under your brand. All toddler feeding sets produced by our unit undergo rigorous quality checks at all stages of production. These include raw material inspection, quality supervision, processing supervision, internal process audits and an ISO 9001:2015 certification system.
By offering BPA-free silicone baby feeding set wholesale, Melikey ensures a range of toddler tableware sets that are completely safe for babies and free of harmful chemicals. Our toddler dinnerware sets are tested by various international safety standards, and the quality is absolutely guaranteed.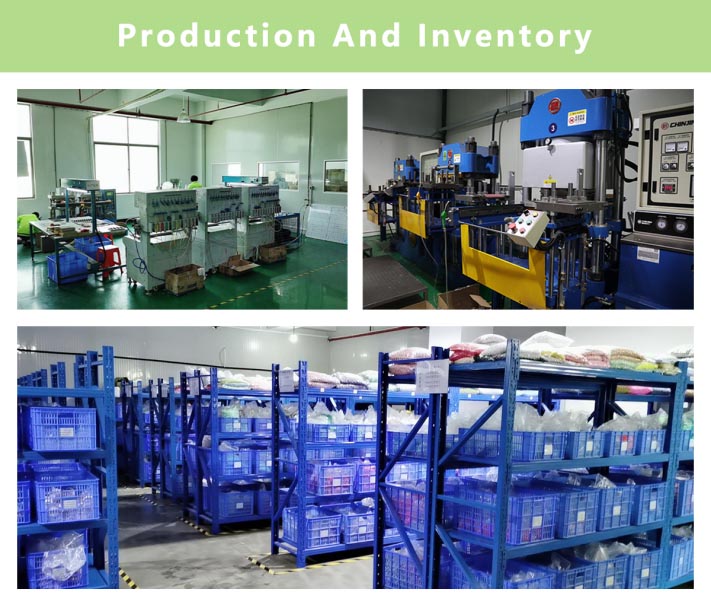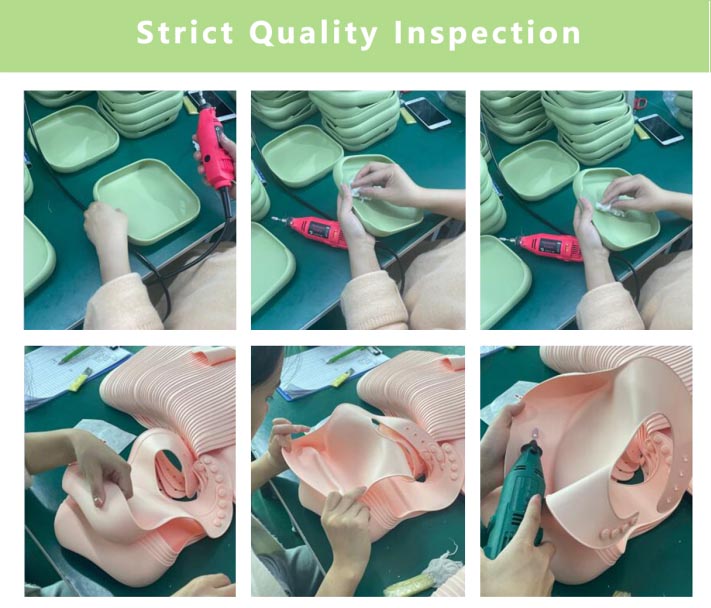 As a professional manufacturer for silicone weaning set, our factory have passed latest ISO9001:2015, CE, SGS, FDA certificates.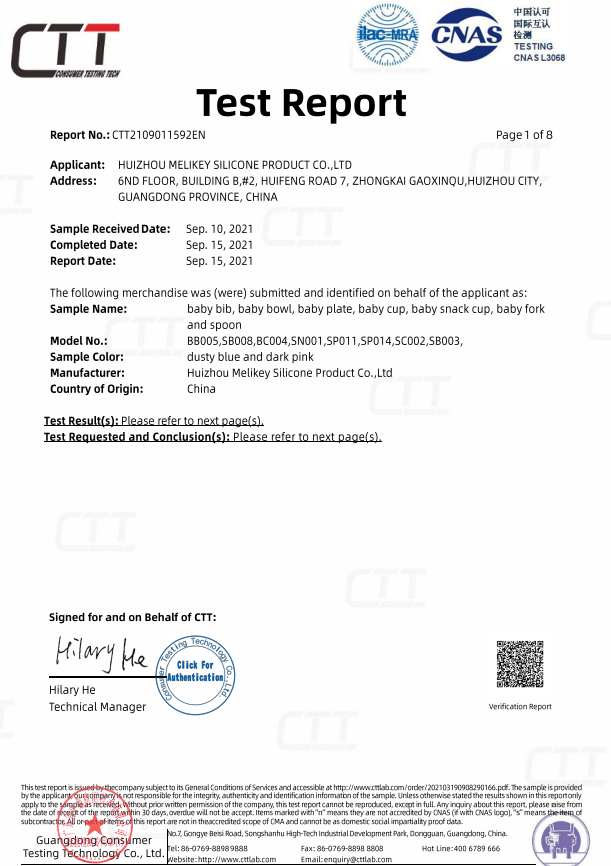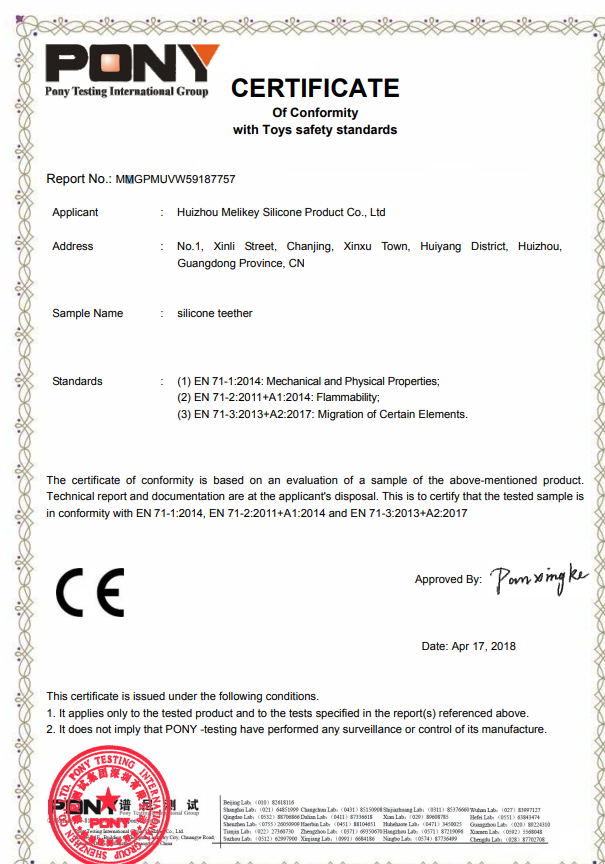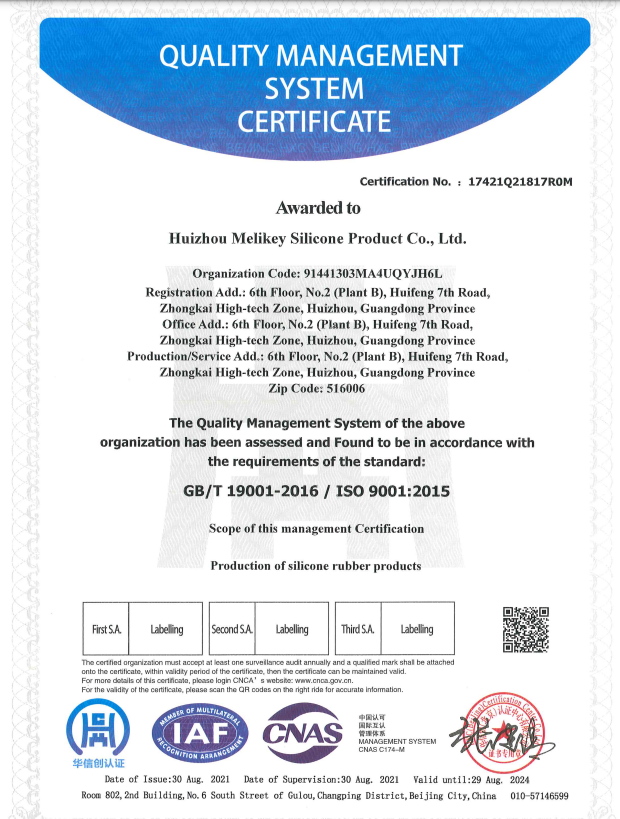 Frequently Asked Questions About Baby Feeding Sets
The best baby plates and bowls can make meals easier for your baby and reduce the mess involved. Many parents' favorites suck on tables or highchair trays, so your kids can't pick up meals and throw them on the floor. The sides of these bowls and plates are designed to be arched to help your baby get food onto the spoon.
When you introduce solid foods, start with smaller portions so your baby doesn't get overwhelmed. Baby bowls may seem too big for the serving sizes your child needs during the first few months of solid food, but they're designed for longevity so your child can keep using them for years to come.
Baby bowls and plates are made from a variety of materials: plastic, wood, soft silicone. Hard plastic is easiest to keep clean, but if your baby throws or throws it just right, some plastics can shatter; less hard plastics can warp in the dishwasher and collect odors and stains. Wood also stains over time, but it is natural and nearly indestructible. Silicone is fun to the touch, but ends up giving off a weird smell.
Many baby bowls and plates have suction cups or otherwise adhere to the table to prevent your baby from picking it up and throwing it away. Very determined or tough kids can still beat these devices sometimes, but best suction plates and bowls are useful in many situations.
Baby dinner plate are usually divided into three or four sections, so you can expose your baby to a variety of flavors and textures. (Separate plates are also helpful for fussy toddlers who don't like their food being touched.) Baby feeding dishes also come in different shapes and colors to liven up mealtimes.
This section only applies if the bowl/ plate has the suction feature.
Bowl & Plate suction:
Please note that the suction feature will work best on clean, smooth, dry, sealed and non-porous surfaces such as glass table tops. plastic.
laminated bench tops. smooth stone bench tops and certain sealed smooth wooden surfaces (not all wooden surfaces can be guaranteed).
If your high chair tray or intended surface is grainy or uneven, the bowl/ plate will not suction, for example the Stokke Tripp Trapp high chair.
How to suction your bowl & plate:
For the best results, please ensure that both the tray/surface and plate/bowl are clean with no soap film or residue left and ensure that your
tableware has been rinsed thoroughly under warm water first. Then. dry thoroughly.
Press the plate/bowl down properly and firmly from the centre moving outwards towards the edges of your tableware. If the bowl/plate
already has food inside of it. place it on your child's tray or intended surface. Then engage the suction by using your child's spoon to to press
down the centre of the tableware and outwards.
Plates/bowls will not be able to suction properly to surfaces that has a soapy film. are uneven or have scratches.
Actual colors may vary. This is due to the fact that every computer monitor or mobile screen has a different capability to display colors and that everyone sees these colors differently.
We try to edit our photos to show the samples as life-like as possible, but please understand the actual color may vary slightly from your
monitor. We cannot guarantee that the color you see accurately portrays the true color of the product.
Babies usually don't need their own bowls or plates until they start feeding themselves, then it's best to buy an unbreakable clapboard sucker. Until then, you can use a regular plate or bowl.
Toddler plates are separated to separate different foods and help your toddler feed him or herself more easily by using the walls of the dividers to scoop food onto the utensils.
Babies usually start using utensils around 6 months of age (some months after the introduction of solid foods, some maybe a few months later). The transition from liquid to solid foods is an important milestone.
Identify the features that matter most to you, then pick your favorite styles and colors from premium brands you trust. The safety of baby tableware is essential, and Melikey's high-quality baby dinnerware gives your baby peace of mind.
To maintain the strongest possible suction power, wash your set in a hot dishwasher before use. Clean the surface of the table or high chair to remove any dirt, grease or oily residue.
Yes, you can put silicone plates and bowls in the oven for safe use at temperatures up to 23o°c.
Yes, you can put silicone plates and bowls in the microwave for safe use at temperatures up to 23o°c
Yes, you can put silicone plates and bowls in the dishwasher for safe use at temperatures up to 23o°c.
Yes, you can put the silicone plates and bowls in the refrigerator for safe use with a minimum temperature of -40°C.
Our baby feeding set is recommended from 6 months old.
Our baby feeding sets are perfect for newborn babies who are just starting to feed solids or as a gift for your favorite newly weaned baby. For the ultimate starter tool, add the 3-in-1 Convertible Cup Set for mealtime success.
A:   Normally, we have following items can make a whole set for dinnerware items:
      1). Silicone bib
      2). Silicone round bowl set or silicone square bowl set
      3). Silicone plate
      4). Silicone snack cup
      5). Silicone sippy cup
      6). Silicone drinking cup
      7). Silicone pacifier
      8). Silicone pacifier case
      9). Silicone pacifier chain
      All the above 9 kinds of items can match up with the same colors, customers can bundle and sell in the market. You can select several items from them freely, thank you.
A:  So far we have 5-13 popular colors for most of these items, which can match up with the same colors for one whole set, and our team is developing new popular colors all the time, will updated for you timely if any progress. Thank you.
A:   50 sets per set, can mix colors.
A:   Normally we have all colors feeding items in stocks as these are our hot selling items, can send out for you around 3-7 working days according to customers' payment sequences, the earlier you finalize, the earlier you can receive them, thank you.
A: Yes, exactly. Our team has full experience in customized projects. But each customized projects need to reach MOQ.
Normally we have two logo technologies for your reference:
1). Silk printing logo
MOQ: 500 pcs per item, screen charge is $50 based on position printing ONE COLOR logo on each item, unit price need to add $0.1 based on previous price.
Lead time is around 12 to 18 working days.
2). Lasering logo
MOQ: 300 pcs per item, unit price need to add $0.2 based on previous price.
Lead time is around 15 to 25 working days, lasering logo on each item need more time, because we need laser logo one by one and clean one by one, so the production time will be longer than silk printing logo
Which logo option do you want? Could you pls send us your logo design? Then we can make logo template for you firstly. Thank you.
A: Yes, we can. But firstly we need to know which items do you want to make custom packages? You want separate packages or a whole package for one whole set?
1). Customized eco-friendly PEVA bag
MOQ: 500 pcs Screen charge is $50 based on position printing ONE COLOR logo on bag, unit price need to add $0.1 based on previous price.
2). Customized paper box for bowl set or bib
MOQ: 1,000 pcs , unit price is aound $0.5-$0.6 per piece based on your final pac
3). Customized card hanger for bib
MOQ: 1,000 pcs , unit price is aound $0.3-$0.55 per piece, the final price will be based on your final design.
4). Our normal package for each item is OPP bag, no need to pay extra fees.
5). CPE bag, need to add $0.1 per piece
Which package do you want? More details can be provided after you come back to us, thank you.
A: Normally we make THREE-TIME quality full inspections to make sure high quality for our customers.
The first-time inspection: QC made after items come out from molds.
The second-time inspection: Workers made during assembling or before silk printing.
The third-time inspection: Warehouse clerk made before shipment.
These THREE-TIME inspection workflow will reduce the inferior quality dramatically.
A:   We have full set of certificates for all feeding dinnerware items so far, FDA, BPA free, CPC and EN stardard certificates, all these certificates can be sent if needed, thank you.
A:   Yes, exactly, we have many customers selling items in Amazon, and our team has full experience for serving Amazon customers, all goods bathes to FBA need to obey some rules, such as each carton can only load less than 150 units, each unit and each carton needs to put barcode, etc. We can assist customers to make right CPC to finish listings in Amazon, ect, if you have any question pls contact us freely, thank you.
A: Normally we have those following shipping channels for your option:
1). Express: such as DHL, FedEx, TNT, etc, which is very faster channel, normally 3-8 days for transportation time, the faster, the higher.
2). Air shipment: transportation time is around 13 to 18 working days, can make custom clearance and pay duties for you, means that you can stay at home for waiting for your parcels.
3). Ocean shipment or railway shipment: transportation time is around 28 to 45 working days around, can make custom clearance and duty paid, will be the lowest channel among them, but very slow.
Not all parcels can choose all these three channels. Could you pls send us your order list first? Then we can make the best suitable solution for you, thank you.
Baby Feeding Sets: The Ultimate Guide
Weaning a baby can be an adventure for both children and parents. Rest assured that every curve and feature of our baby feeding dinner set has been carefully designed and curated with infant and toddler milestones and feeding habits in mind.
0-4 months: Breast milk or formula from bottle or breastfeeding only
Babies eat frequently during this time, especially if they are breastfed. In infancy, the interval between meals can be close to 1.5 hours, and with age, the interval between meals can be shortened to 2-3 hours.
Get tips for helping babies with acid reflux.
Learn how to get your breastfed baby to drink from a bottle.
Learn how to deal with baby gagging on the bottle.
4-6 months: Begin receiving pureed baby food and cereals.
It's important not to rush into this, even though it can be very exciting to start feeding your baby. Some signs that your baby is ready, they are able to sit in a high chair without reclining (never spoon-feed in a reclining position like in a car seat), they seem Interested in what to eat and spoon with open mouth. While I don't want you to rush it, it's important that you start at 7 months and be sure to talk to your pediatrician if your baby doesn't seem ready.
Get the full tutorial on how to give your baby their first meal.
Get a feeding schedule for 6-7 months old.
Learn how to make your own baby food.
Are you considering baby led weaning (BLW)? Learn about the pros and cons of BLW.
6-8 months: Sip from a sippy cup.
It's a good idea to provide a sippy cup with meals at this age, as it helps them associate drinking with something other than a bottle.
6-12 months: Drink from an open cup with assistance.
Drinking from a small open glass is a wonderful learning technique for babies, although many parents don't want to try it because it's too messy and looks a bit advanced. At first, parents will hold a small plastic cup and try some sips. If your baby is coughing and choking a lot, they may not be ready, but occasional coughing is normal.
What Makes Our Baby Feeding Sets Different?
Our baby feeding sets are safe, versatile and durable enough to withstand the daily wear and tear of weaned toddlers! Choose from a variety of functional tableware to meet your baby's feeding needs. Our two baby cups are soft and flexible with easy-grip handles to help babies transition from the bottle. Baby plates and bowls are decorated with high sides and sturdy suction cups so that food stays in place. They stick to almost any surface, such as plastic, glass, metal, stone and sealed wooden surfaces. Take care to ensure the surface is clean and free of debris or dirt.
Which material is best for a baby feeding set?
The non-toxic and safest materials for baby feeding sets are:
food grade silicone
Food grade melamine bamboo fiber
Eco-friendly bamboo
wood stainless steel
Glass
Why we choose food grade silicone: high quality, safe and environmentally friendly?
Is silicone suitable for baby feeding kits? The answer is yes! FDA-approved food-grade silicone, even brightly colored silicone, is a safe and non-toxic material for babies. It is free of any chemical by-products, BPA, and lead-free.
Are Silicone Baby Feeding Sets Microwave and Dishwasher Safe?
Made from high-quality silicone, our baby feeding sets offer young children an alternative to traditional plastic and fragile cutlery. We chose 100% food grade silicone for this collection so your child can learn to be autonomous and you can rest easy.
Our baby feeding sets are built to last
Our toddler dinnerware sets are available in minimalist, cartoon or animal designs. The minimalist design is timeless, attractive and won't lose your love easily. We also have very cute cartoon or animal designs, like dinosaurs, elephants and other animals, or cartoon rainbows, which are loved by babies and help babies have fun meals.
Our baby feeding sets are built to last. Once your baby has mastered this messy milestone, pass them on to others!
Feeding essentials for your infant and toddler
To get your child started on solid foods, you'll first need to buy some of the following basic items:
● high chair
● bib
● Baby bowls, plates and cups
● placemats
● cutlery set
While not required, a baby food maker is a super handy little tool if you plan to make your own baby puree.
Things to look out for when buying baby dinnerware
When shopping for baby tableware, first make sure it's appropriate for your child's age and developmental stage. Other considerations are that it is durable, practical, easy to clean, dishwasher safe and non-toxic (i.e. free of lead, phthalates and BPA).
Plates and bowls make dining easy
Child proof plates and bowls Make mealtimes easier and easier with separate non-slip suction cups and other utensils designed to help baby get more food in their mouths and less food elsewhere!
child proof plates and bowls
The Best Baby Spoons When Getting Started with Solid Foods
When your baby starts eating solids, use the ergonomic starter spoon designed for your baby's needs to make the transition smooth. Here are some types of baby spoons to choose from:
● Environmental protection
● automatic feeding
● Thermal sensor
● Silicone spoon cover
● travel
Spoons and forks for your child
Encourage independent feeding and use a spoon and fork set made especially for toddlers to soothe the gums. Self-serve spoons and textured spoons and forks are great for toddlers to help them develop skills as they grow.
Unmissable tableware features
No dinner set is complete without the accompanying cutlery. Look for baby weaning dinner set with these useful features:
● Non-slip grip and short, fat, rounded handle make it easier for small hands to hold.
● Textured handle helps develop sensory awareness.
● Double-headed automatic feeding spoon, which can be used for dipping fruit puree or scooping food.
● Durable but soft-tip cutlery.
● A spoon or fork to help stimulate and soothe teething gums.
Feeding sets, plates and bowls for your growing toddler
As children grow, they will develop enough strength and dexterity to grab anything that comes close to them, so it's important to buy sturdy, durable, suction cups and bowls that stay put. These characteristics are important since toddlers are likely to be feeding themselves at least partially.
The Best Plates and Bowls for Getting Baby to Start Solid Foods
When you start introducing baby food, you need dishes that are slip-resistant, shatter-proof, easy to clean and non-toxic. Plates with separate sections allow you to separate savory and sweet purees. Bowls with silicone lids are great for storing leftovers, and some lids even let you write on them!
Why it's all about suckers
Silicone suction cups are great for securing a plate or bowl to a counter or high chair tray, making it difficult (hopefully impossible) for the little one to grab or tip over the plate and let the food fly!
The Best Travel-Friendly Plates, Bowls, and dinnerware
Whether it's a picnic, a park outing or a mom group, here are some features to make feeding easy on the go.
● Foldable cutlery; utensils in hygienic suitcases; items that can be stored among other items to save space; bowls with storage lids
Why silicone plates are the way to go
Food grade baby dinner set silicone is durable, easy to clean, non-toxic and heat resistant, making it ideal for toddler dining set. Whether you put them in the dishwasher or microwave, or your baby tossed them all over the room, silicone plates, bowls, cups and cutlery are the perfect combination of safety, durability and convenience.
Cups that babies can use and their features
Going from bottle to sippy cup to "big kid" cup is an important developmental milestone for a child, and one that often requires patience. To make this process as smooth as possible, buy a sippy cup with a soft spout or straw, and easy-grip handles designed for small hands. Once your baby has mastered the sippy cup, consider switching to the mouthless 360 training cup, and then try the open cup under supervision.
Melikey Wholesale Best Baby dinnerware
By purchasing Mellikey baby cutlery wholesale, you will enjoy high quality products and professional service. In addition to an eco-friendly and functional design, our baby feeding utensils set is made with only the safest, BPA-free materials. Melikey baby's first dinner set is made of 100% high quality, safe food grade silicone. Materials and manufacturing processes contain zero harmful chemicals.
To ensure quality and safety, our feeding set for toddlers had passed a number of safety tests and are fully certified.
If you want to buy feeding set for young children, please contact us for a list of the best baby tableware options for its practicality, versatility and durability.